Here's what's happening at the club this Fourth of July weekend.
We will be open for Open Sailing throughout the weekend; the canoes, kayaks, stand-up paddle boards are available as well.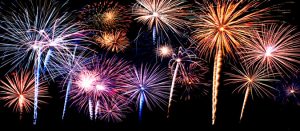 5pm
to sunset –
BBQ, Fix-It Party, and Open Sailing
        Burgers and Brats are on the house this week – please bring a dish to share and
        help with a project to get ready for the holiday weekend.
10am
–
Windsurfing Lessons
noon
–
Lunch 
($5 suggested donation)
1pm
–
Prospective member orientation
10pm
–
Portage Lake Fireworks
viewing from our dock
           10am – Racing meet at ten, first race at eleven
noon
–
Business meeting
to approve funds for finishing boathouse addition .  
Agenda is here.
1pm
–
Independence Day Potluck