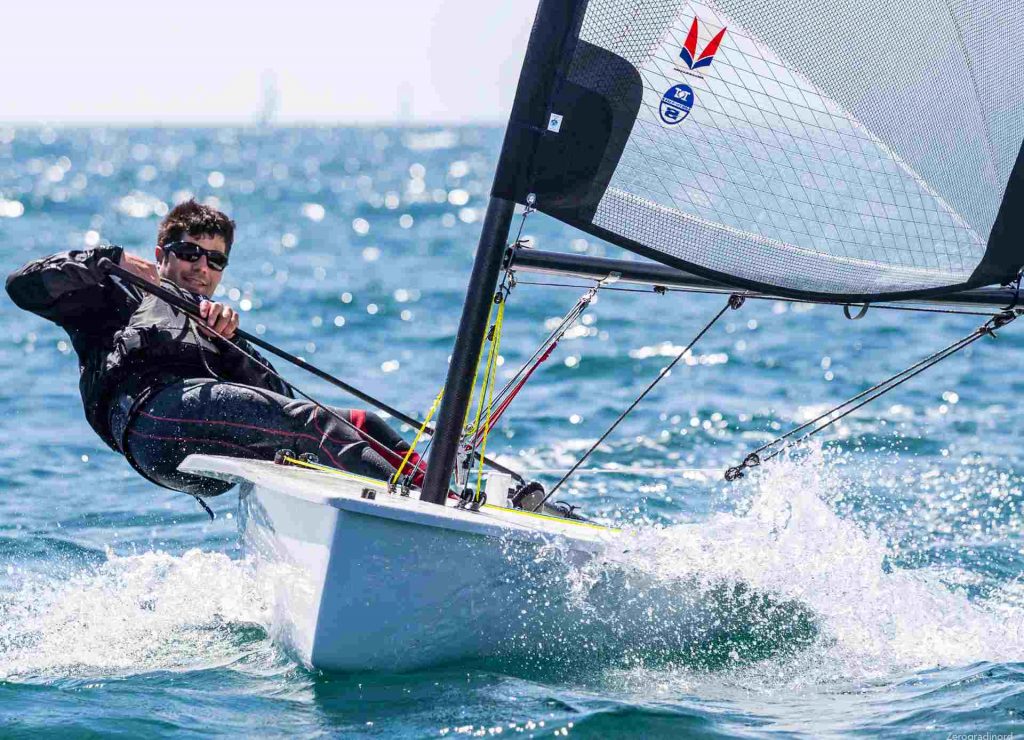 The Michigan Sailing Club is happy to announce a partnership with Melges Performance Sailboats in hosting Ann Arbor's Melges 14 Tour Stop on June 3rd from 10:00 a.m. to 4:00 p.m.  They will have a number of Melges 14s available for anyone to test out. It will be a fun day out on the water.
The Melges 14 is a fast, modern one-design single-handed racing platform that can also be a family-style sailboat for two people. The self-bailing, open cockpit design provides a comfortable ride for more than one person. The carbon mast & boom complements its flexible sail plan with three rigs: Gold (98 sq ft), Blue (85 sq ft), and Red (58 sq ft). The Melges 14 is an all-ages boat for adults and kids alike. Melges is bringing these boats around the country for a national series of regattas and try-it-out demo days like ours on Base Line Lake. Read more about the Melges 14 Tour here: bit.ly/Melges14Tour
Everyone is welcome at the event! Stop by at any time to test drive the fun new boat. Melges is offering a special fleet-building price for Michigan Sailing Club members.