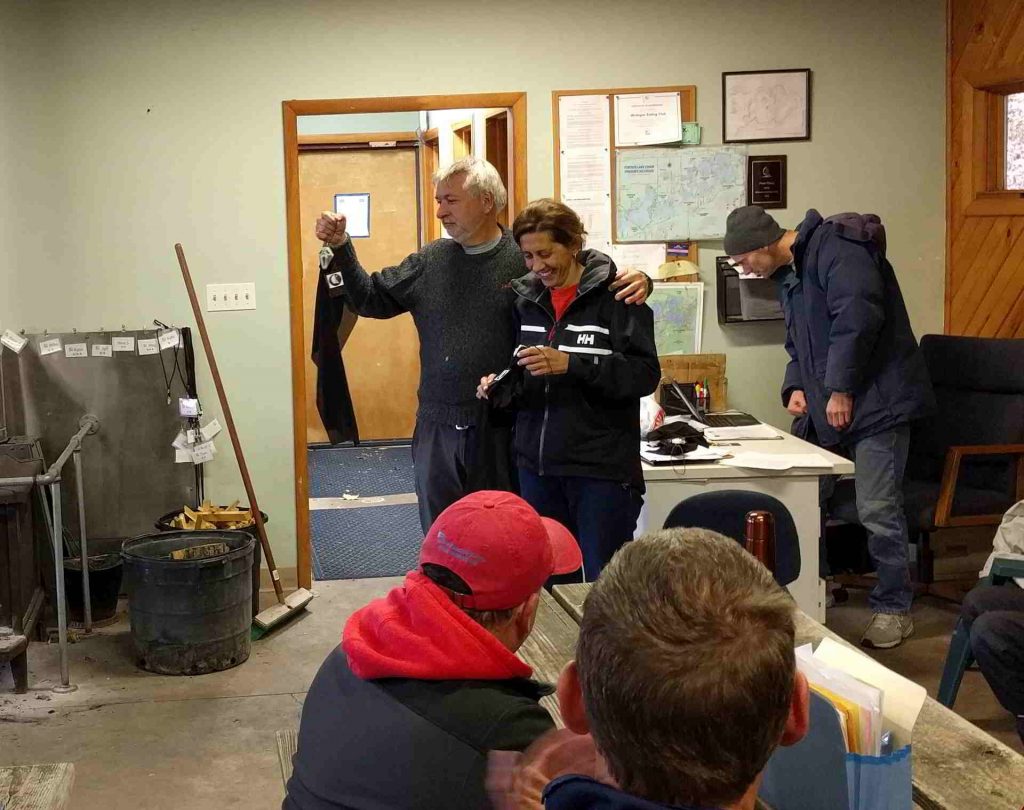 The Bonechiller Regatta lived up to it's name last Sunday. The day started with light wind and party sunny skies but the clouds rolled in and with them came better wind for sailing. We had seven boats competing. After the results were computed, Paul and Souha finished first in the Albacore. Ovidiu and Jane finished second in the 470 and Tom Gabrowski from the Creek Fleet Sailing Club finished third.
Many thanks to all of  volunteers for helping make the race a success especially George Griswold for being the PRO & Maria for making a great warm lunch.
The season comes to a close next weekend. Dock-Out is Sunday, November 5th. Please come out and help close up the club on either Saturday or Sunday.