Sail With Us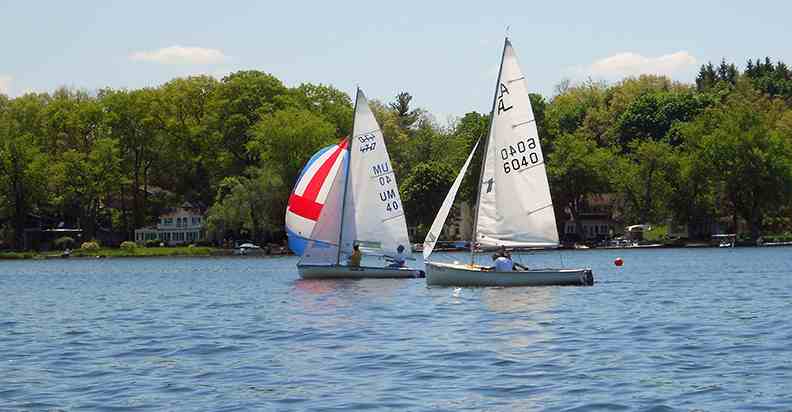 We provide a sailing facility to the local community, University of Michigan students, faculty, staff, alumni and the Michigan Sailing Team . Our members are individuals from the UM community and beyond in SE Michigan who love to sail and windsurf. Join us at our waterfront clubhouse near Dexter and meet friendly new people while enjoying the sport of sailing during spring, summer, and fall.
If you think you might like to join us, come out to the club for a brief orientation and an introductory sailboat ride on Saturdays at 1pm, weather permitting.
No reservations or advance notice needed. Beginners are welcome – no previous sailing experience is required. Once you join the club, your membership will include individual lessons on the water and on shore.
When you come out to the club, please bring soft-soled shoes, a towel and change of clothes, lunch or a snack, and something to drink. Please, no alcohol and no pets. No food or beverages are available for purchase at the club, but we do have water available. We have life jackets in all sizes but feel free to bring your own if you prefer.
If you'd like to become a member, you can join by bringing a check to the club, or via PayPal. See our dues page for more info.
If you're an undergraduate student at Michigan and interested in racing competitively, you might also want to check out the Michigan Sailing Team.