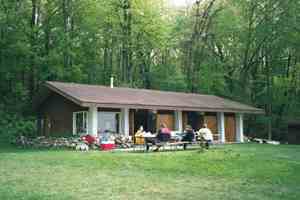 Our facilities include a lakefront clubhouse with kitchen, bathrooms and changing rooms, and outdoor facilities with a large lawn, BBQ pit, picnic and swimming areas, hammocks, a floating dock, and a swimming raft.
Our two-person sailboat fleet includes:
6 JY-15s
2 Vanguard 15's
2 Albacores
 470s
1 Flying Dutchman
1 Hobie Getaway
1 Hobie Wave catamaran
Our one-person sailboat fleet consists of seven Lasers, plus 2 Sunfish, a Phantom, and a Butterfly.  We also have smaller (4.7 and radial) sails for the Lasers in addition to the full-sized rigs..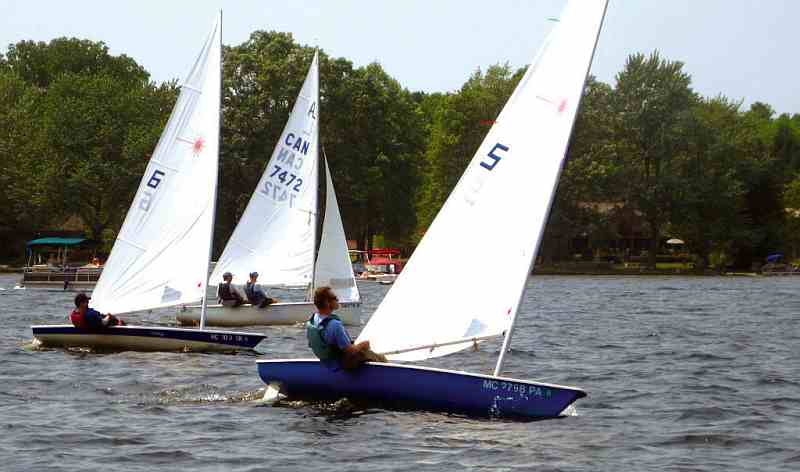 We also have one Wayfarer, sailable by 2-5 people.
Our sailboard fleet includes:
Three Mistral Prodigies
Two F2 Phoenixes
One Quatro Freeride 150
One Starboard Go
We have a variety of sailboard sails in different sizes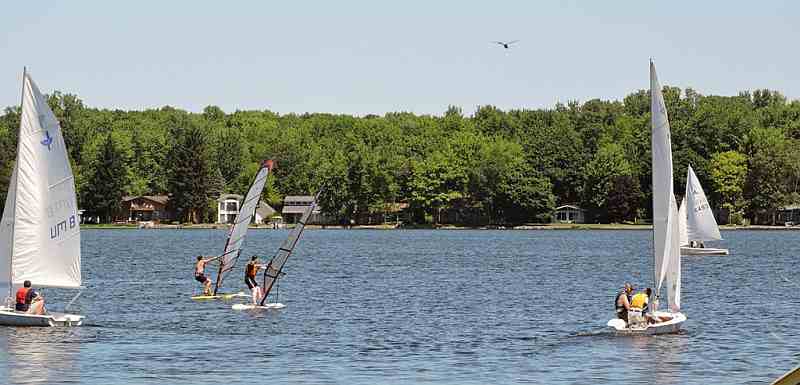 Our paddlecraft fleet includes two canoes, three sit-in kayaks, two sit-on-top kayaks, and two stand-up paddleboards.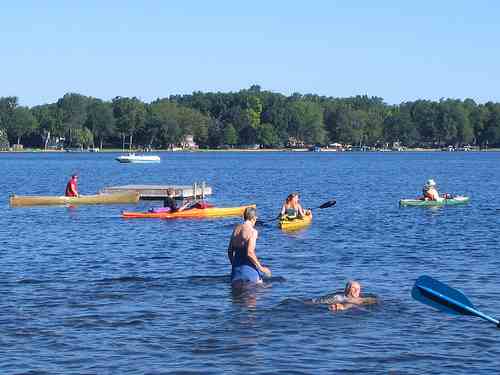 Plus we have a motorized pontoon boat and and bass boat for rescues and utility work.