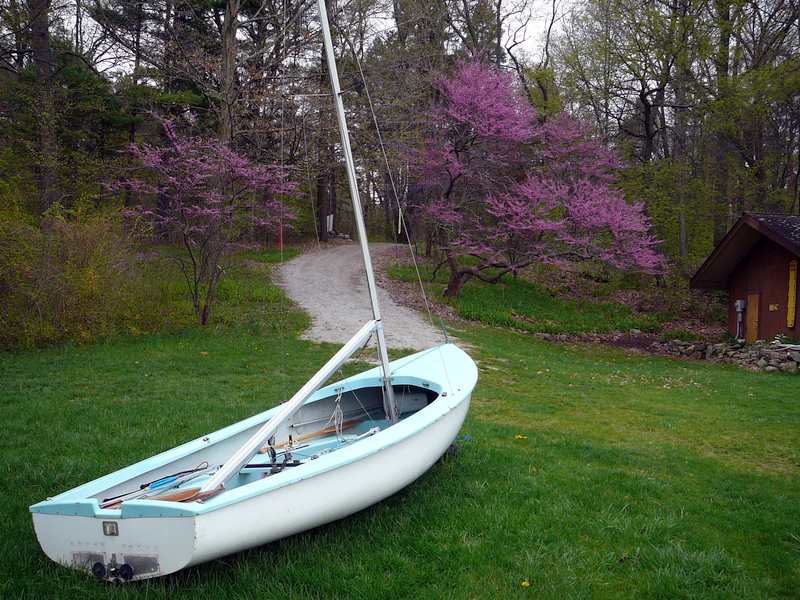 Redbud blossoms are in full glory along the shore of Baseline Lake. Here is our upcoming schedule:
Thursday, May 12, 6:00pm, Safety Boat 101: This is an important clinic for anyone working on their key rating or who is attending the USSailing instructor course in June. (Rescheduled to May 19)
Saturday, May 14:

9:00am: Boat School.
11:00am: Introduction to Laser Sailing

Tuesday, May 17, 6:00pm: 1st session of Tuesday evening boat school.
Thursday May 19, 6:00pm, Safety Boat 101 & 102
Friday May 20:

5:30pm: Potluck/cookout
9:00pm: Movie Night.

Saturday, May 21, 9:00am Boat School.
Please email Jane Tucker at jltucker@umich.edu to reserve a place in any of the instructional sessions.
If you're thinking about becoming a member, stop by at 1pm any Saturday for a brief tour an introductory boat ride.
We need Skippers and Key rated members to sign up for shifts to keep the club open.