The end of the season is upon us and we will begin closing the club for the winter.  The main push is
Sunday Nov 6th starting at 1 pm. 
We'll dismast the boats, flip and tarp the ones that will be spending the winter outside, and put the others in the new addition.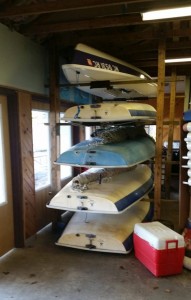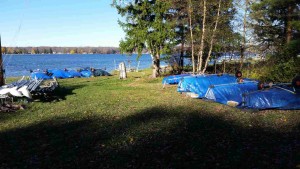 We'll un-anchor the floating dock and push it into shore.  Unfortunately, we will need to do some lifting this time around  to prep the floating sections to have their floats replaced.  This means dock-out will be a bit more labor intensive than it has been recently.  The good news is that it won't be as hard as it used to be (for those of us who remember carrying everything up on shore)
We'll also do some other miscellaneous tasks to close up the club for the season.
We should be done by 4:00 or so, after which we'll convene for drinks and food (BBQ!!!)  at Ron Sell's house, about two miles down the road from the club.  The club will provide food; BYOB for drinks.
We'll also be doing some prep work throughout the day on Saturday.  Feel free to help out then (or get one last sail in), but it's more important that we have a big crew for Sunday.  As I said, it's going to be a bit more work this time around than usual, so please arrange to come if you can.
Hope to see you there.