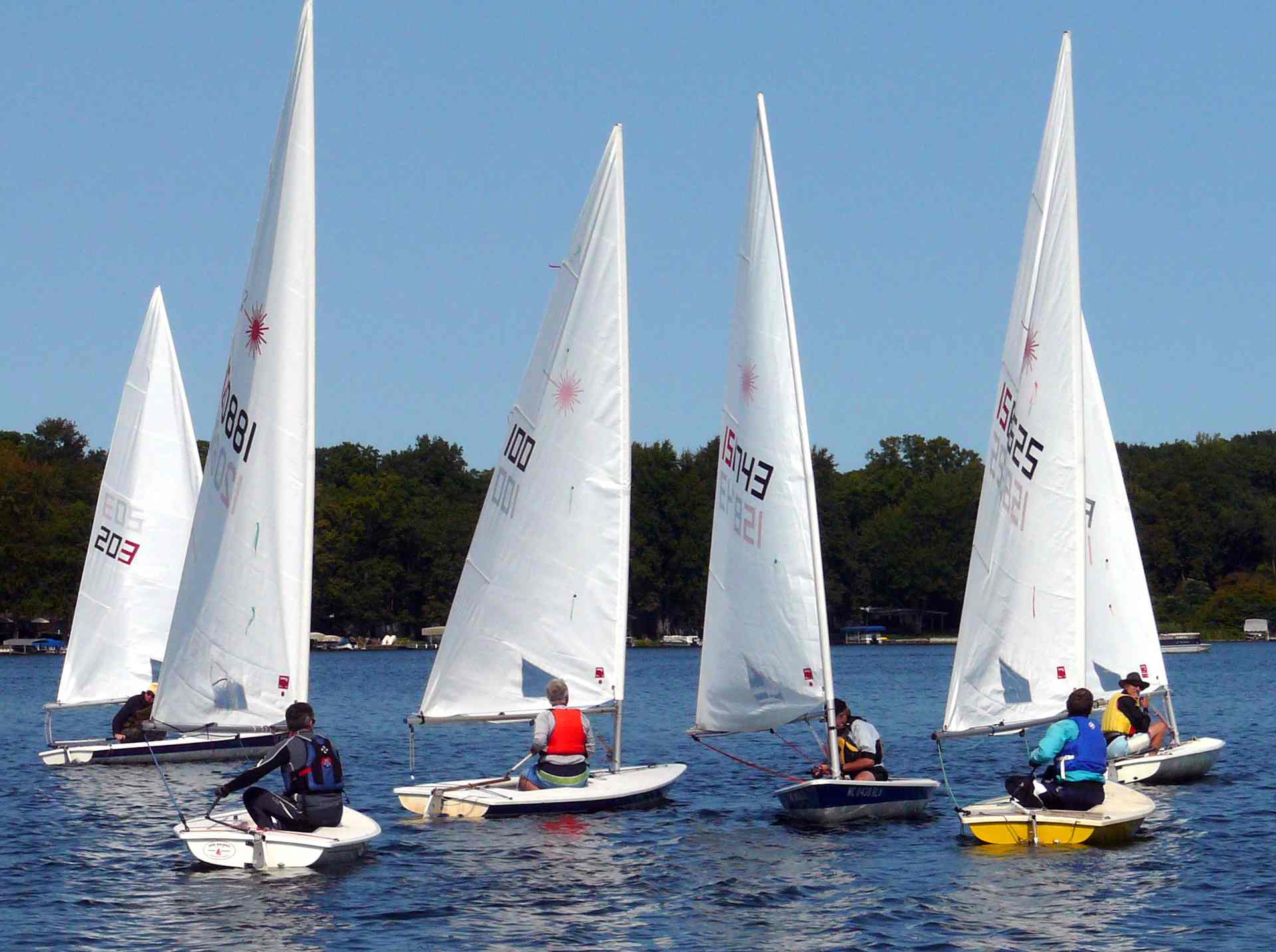 Rick Lyon from Portage Yacht Club was the winner of our 2017 Fall Laser Regatta. We had 12 boats racing in mostly light conditions. Our own Ovidiu Adam took 2nd place and Jim Myer finished 3rd.
We had 6 awesome drifters all day long, some of us did hike on occasions and some others did capsize. Most importantly we had fun on the water, and a tasty lunch on shore.
Many thanks to all the racers for  participating and keeping the sailing standards up for us, and to the Race Committee members for making this event possible: Paul Townsend (PRO), Paul Johnson and Chas Child (secretary & photos), Kate Weber and Cathie Savoie (marks boat), Jeanne Bisantz (excellent lunch !!!) , Steve Seeger (photos), as well as all other helpers who did help.
Our last regatta for 2017 will be the Bonechiller on October 29.